How To Choose Your Gifts Online For This Republic Day?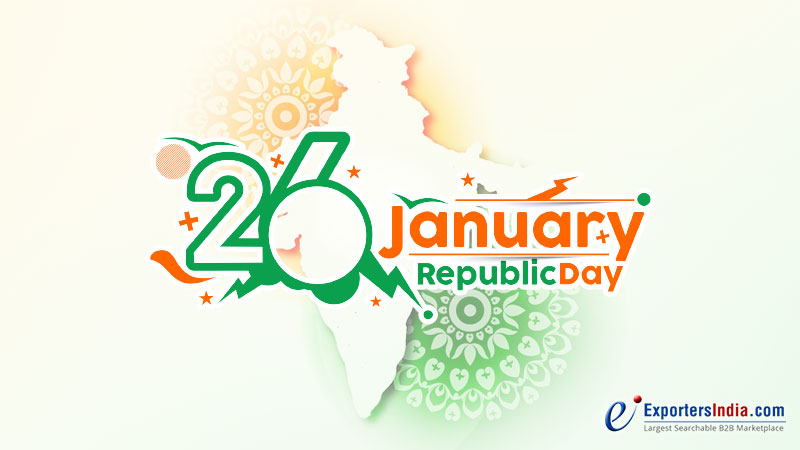 We are all aware that on August 15, 1947, India attained freedom. Most of us are unaware that the Indian Constitution was not ratified until November 26, 1949. This was only implemented on January 26th, 1950, and is now recognised as Republic Day.

Explore The Unique Collections in Parade
The birth anniversary of India's constitution is celebrated on Republic Day. The 73rd Republic Day of India is observed this year. Every person finds a method to honour the proud day of our country. To inspire your inner patriot, we offer you a selection of Republic Day gift suggestions and merchandise.

Republic Day This Year Put On Your Medal Of Honour
In schools and universities, holidays like Republic Day and Independence Day are extensively observed. It consists of a whole day's worth of events, such as parades, flag-raising ceremonies, and patriotic performances. Online websites offer you a selection of personalised gifts to mark this momentous milestone.
With our customised T-shirts, Caps, and Badges, you can flaunt your badge of honour. You can choose to honour your military heroes by donning their names or the tricolours for your school's procession.

Purchase Republic Day Merchandise For Business Celebrations
Corporate organisations are known for having a great time on Indian Patriotic Days! It can be by dressing in the colours of the Indian Flag. This can be done even by decorating the office for the event.

Decorate your workplace with our customised Republic Day goods at this yearly event.
You can find a unique selection of personalised gifts and products in honour of Republic Day. Set the scene with our flyers, stickers, desktop standees, and danglers.

Customized Presents for Republic Day Activities
Organizing a community celebration for this Republic Day? Utilize our vast selection of posters and standees to attract attendees to the event! Send flag-waving invitations to all of your VIP guests using our printed invitation cards.
Get the greatest prices on cards with the Indian Flag printed on them. Standees and many more of our unique goods, and on this annual occasion, inspire everyone's inner patriot.

Ideas for Personalized Republic Day Gifts
Do you wish to show your patriotism while spending this day at home with your loved ones?
Fear not, we and our variety of personalised Republic Day gifts are here for you.
Decorate your home this year with our Indian patriotic gifts. Find personalised gift items for each of your visitors, such as printed mugs and tricolour badges. Make this event memorable by adding the Indian Flag to your regular goods.
Last but not least, enjoy the day in the finest way possible with our customised Indian Flags. Make sure to observe this day with all of your heart and preserve our nation's traditions. Whether you're commemorating it at school, the office, at a public event, or while watching television at home.

Final Words
You don't always need a specific occasion to show your people that you care about them. We realise that you might feel moved to do something extra for them. On occasions like Republic Day or any other when the world recognises their significance.
Giving presents at a republic day event or occasion would, if nothing else, indicate exceptional recognition. Happy Republic Day to you all, then, on that note.
Category Tags