Supplement your daily nutrition with Health Drinks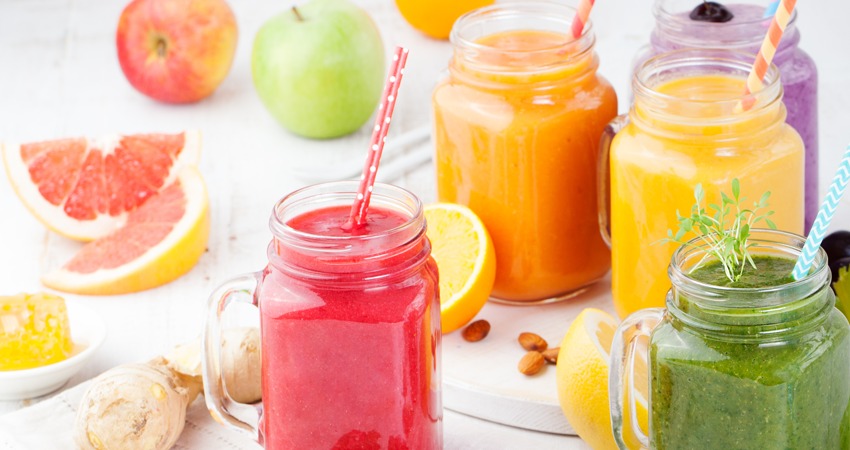 If you have a strong immunity system, it will help you to fight allergies and also with flu and cold. But if you already have the flu or have been affected by some other virus, a tough immunity system will help you to recover better and all your symptoms will just simply vanish. So whether you are planning to make your immunity stronger than before or want to recover from a health condition, you should have proper food and drinks to gain immunity and become strong.
Following are some of the examples of certain drinks which you can consume to make immune system better. All these drinks are amazing and great in taste. Also, it gets easily absorbed in your body and will start acting faster. The benefits of consuming these drinks are plenty. You can easily get these from health drink suppliers or make it at homes at times.
Mint, Watermelon, And Lime Cooler
One of the first ingredients that help in boosting your immunity iswatermelon. The reason is that it contains a naturally occurring chemical which is known as Lycopene. It is highly beneficial and gives a red colour to the watermelon. This chemical is also a powerful and natural antioxidant that supports our immunity system and protects us from illness.
Watermelon is one of the healthy snacks that you can have whenever you want. Try out watermelon, lime cooler, and mint juice once and you will never regret it. This is refreshing and tasty and also contains important vitamins like A and C. This is one of the best health drink that you can consume daily.
Berry Smoothies
Berries can boost your immune system. It is one of the best ingredients that has Vitamin C and also antioxidants. Though you can munch on berries whenever you like as a healthy snack, to have a berry smoothie is much more refreshing. Also, you get all the benefits of having berries and get a mix of other incidents which are healthy.
Make sure that you choose a better company or manufacture to source your products. Consume this to keep yourself and your family healthy, fit and fine.
Tomato Juice AndOrange
Tomato and orange juice is a great drink for making your immunity system strong because it has Vitamin C. Your overall skin health and joints will become better than before along with your immunity system. This will help your body to stay strong and defend against viruses and infections. Also, Vitamin C in these drinks helps your body to absorb more iron which makes your cells strong and healthy.
While choosingtomato and orange juicemake sure that you choose from the best manufacturers of health drinks. The reason is that a good manufacturer and supplier will provide you with products that are fresh and therefore while you do your weekly shopping, get these. These drinks usually do not have added sugar which is again a plus point.
The Echinaforce Hot Drink
If you have flu or cold and do not feel well or want to prevent having one in the first place, have this drink. This drink has a special ingredient called the Echinacea which is amazing and a go-to ingredient for many. This also supports our immunity stream and protects you from having flu or cold. When you choose an Echinacea product, it is always better to have a fresh one. It is said that the beneficial properties of these particular plants stay intact and do not get lost even during the process of production.
You can get it from the best health drinks manufacturers in the country. These are generally made using herb and roots of the plants that harvested freshly. This drinks contains amazing nutrients and also has a soothing and pleasant taste. If you have a cough or sore throat, you will feel good if you drink this. It not only makes your immune system stronger but also helps you to get rid of certain symptoms.
Herbal Tea
Green tea and Chamomile tea are thebest herbal tea which makes your immunity system better. The reason behind this is that it contains phytochemicals. These phytochemicals have some protective properties which help to keep viruses, cold and flu at bay.
Chamomile tea also has amazing properties like anti-inflammation which helps you at times when you are suffering from a blocked nose or sore throat and do not feel well. So to keep yourself in good condition, have herbal tea of your choice.
Carrot Juice
Carrot juice is counted as one of the best health drinks. This supports your immunity system to a great extend. Carrot juice is rich in Vitamin A and has a particular antioxidant which is known as carotene. This antioxidant can counteract with the free radical which causes damage to the cells and contributes to other health problems and skin ageing. The antioxidants also play a supportive role and help your immune to function well. It aids to fight against allergies and viruses.
Choose a natural variety of carrot juice that is non-concentrated and is made with 100% organic carrots and no added sugar. This juice is filled with goodness and is good for your health and especially your eyes.
Spinach And Apple Smoothies
Spinach is one of the super ingredients for your immunity. It is packed with vitamin C and antioxidants. This gives our body the ability to fight against infections. You can add spinach in anything like salads, sandwich, curries etc. But it tastes equally good in smoothies and you can add other ingredients as well which are amazing and contributes to your health, like an apple and spinach smoothie.
Regardless of whatever health drink you choose to have, water is essential to keep your immunity healthy. Stay hydrated if you want to have a healthy and glowing skin. If you choose to drink water regularly, you can flush the toxins from your body and your immunity system will start acting normal. This is another key drink which will keep your body healthy and immunity string. Therefore, drink around 1.5 litres of water in a day.
Get the best health drink fromtrusted and reliable health drinks wholesaler.
Category Tags