The Future Of Battery E Rickshaws In The Indian Market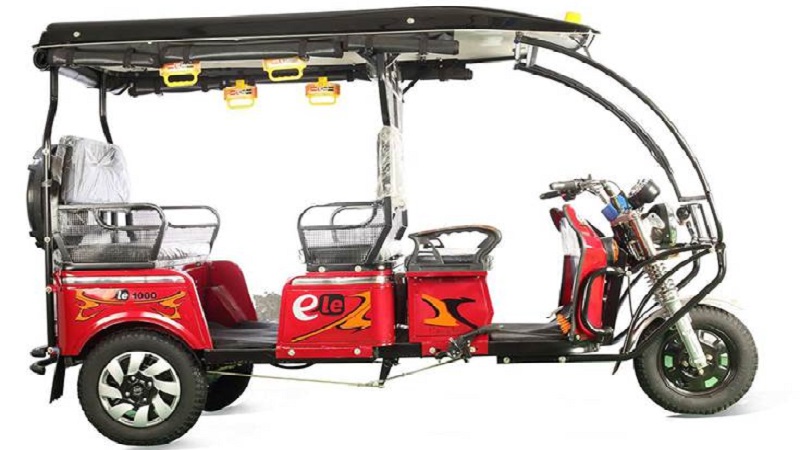 E- Rickshaws are the new mode of transportation that has been developed over few years in India. There are several reasons why the E- Rickshaws are rising to prominence in India and one such being combating pollution. E- Rickshaws in recent years have also been a source of income for many unemployed boys who comes from a not so well to do family.
The specific reasons why E rickshaws are rising in this society will be discussed in this article today.
Why will someone prefer E- Rickshaw?
As said earlier certain specific problems give birth to many problems in the social structure. These problems are ultimately harming society and taking the world to an end. For this, we have started using sustainable measures and in recent years the innovation of E- Rickshaw have shown us that leading a sustainable life can help our future generations lead a happy life. Hence the Electric Rickshaw have the following features which help make them environment friendly.
1. They Run on Batteries- most of the vehicles run on petrol or diesel and are one of the main sources of air pollution whereas e- rickshaws are battery powered rickshaws and result in less pollution. This reason makes e-rickshaws an intriguing feature.
2. Source of Employment- In India there had been several industrial lockouts for a long time and these people have never had a job since then, today with the invention of the e- rickshaw and it is given permission to drive in this country it is those people who are getting a constant source of income. There are several young unemployed boys who due to the steep competitions were not able to secure a job. Today these e- Rickshaws have been a source of income to those people as well.
3. Cheap mode of Transportation- Bringing in E- Rickshaw will never rule out the petrol driven car but in a way or the other this E- rickshaws have become a source of constant necessity. In order to travel to a short distance where we cannot take our cars, it is evident how we can travel at a so low cost to those places.
4. Accommodation- A total of four people can travel together in an e-rickshaw and that is not possible in a cycle or the normal rickshaw where only two people can travel. This was another reason which led to the rise of e-rickshaw.
5. Substituting Labour- Driving an e-rickshaw is much easier than that pulling a normal rickshaw or riding a bicycle and this was also one of the reasons more and more people got attracted and started driving the E-rickshaw.
These are some of the reasons why the Electronic Rickshaw has been on the market for a longer span than expected.
These are some of the reasons why the Electronic Rickshaw has been on the market for a longer span than expected.
Then vs Now
Previously there were not so many people who wanted to buy an e- rickshaw. Howsoever over the years, there had been a lot of demand in the market and this reason has led to the rise in the number of the e-rickshaw manufacturer. Another reason why these modes were not so famous because the price of the e-rickshaw was very high and India being a poor country and the driving force of these e-rickshaw customers having a poor background was not so affordable at that moment.
Later in the years, these prices were lowered and slowly the number of manufacturers also started increasing. There developed several e-rickshaw sellers as well and eventually, this market started flourishing.
The growing popularity of the e-rickshaw have eventually helped the young and middle aged population to get work and it has helped everyone in a way or the other. Besides, e-rickshaws have also been a part of the go green campaign. This is the brilliant creation of the humans who have thought of saving the environment and this mode have a long way to go to in future.
Category Tags